Laura Lazar is a Bucharest based fashion brand that specializes in glam-rock inspired designs.
Since launching her namesake label 10 years ago, Laura Lazar has featured signature designs and distinctive details, daring figure-flattering cuts and fabrics which convey the brand's unique Rock and Royal feel.
The label's aesthetic is heavily influenced by the glamorously decadent era of Studio 54, the everlasting appeal of '70s bohemian style, and the designer's own personal style and unique take on rock and roll and punk rock scene of late '70s, grunge music genre, culture and lifestyle.
These attributes – reinvented and reworked season upon season, and adjusted to fashion's latest trends by creative director Laura Lazar – come to life in label's signature fringe dresses, daring stage costumes, bold-shoulder jackets, distressed and shredded T-shirts, rock-inspired essentials, embellished leather pants with rock-studs, zippers and safety pins; keynote pieces also include plunging V neck jumpsuits, thigh-grazing disco dresses, bohemian-inspired silhouettes and effortlessly dramatic floor-length stunners with a glam-rock flair.
Store Hours
Monday – Friday 10am–6pm
Saturday & Sunday – Closed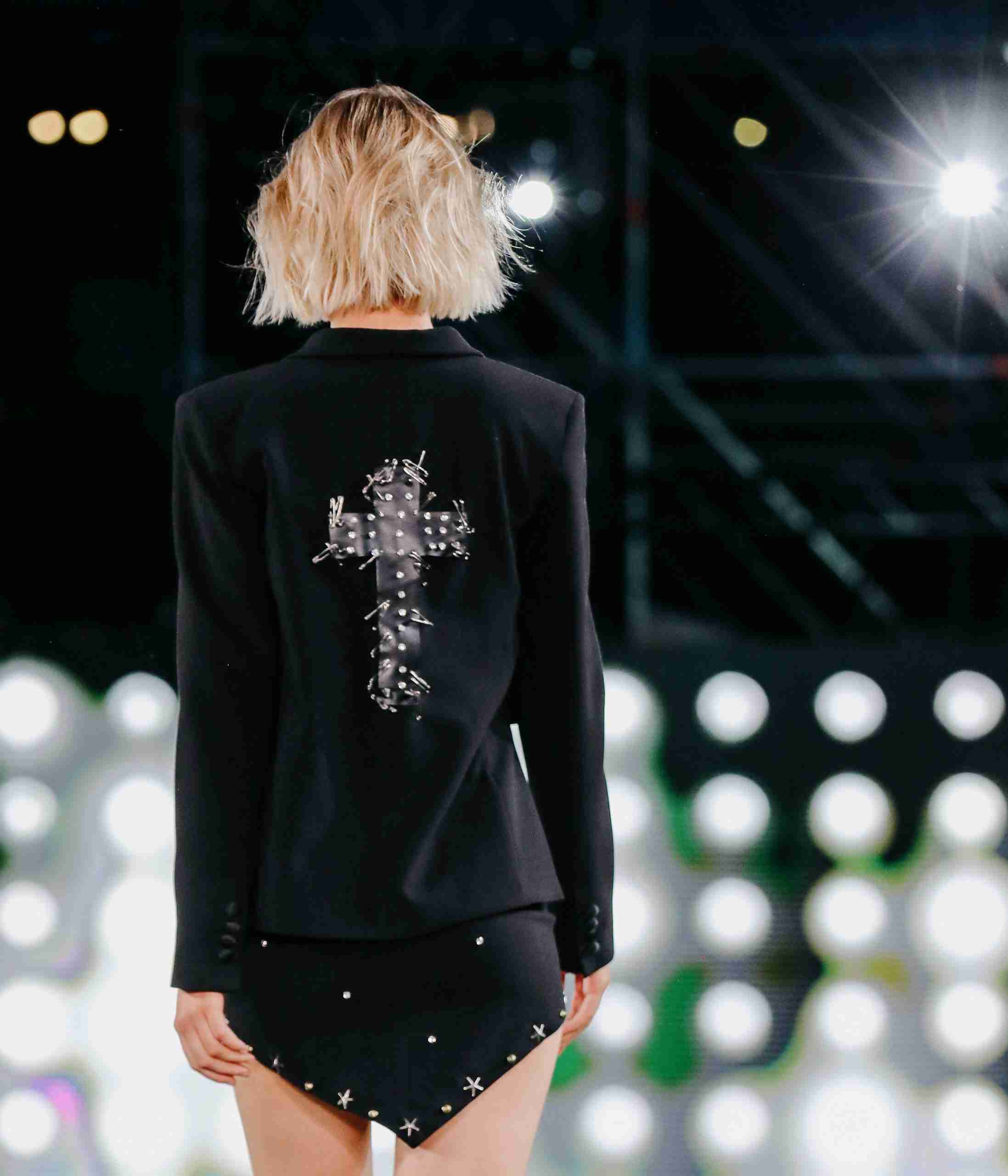 "My designs aim to cater for daring, free-spirited, and truly fashion-forward women who dress up for anyone but themselves, and therefore embrace the label's Rock It Your Way philosophy, says Laura Lazar of the brand's woman and muse. "
– Laura Lazar